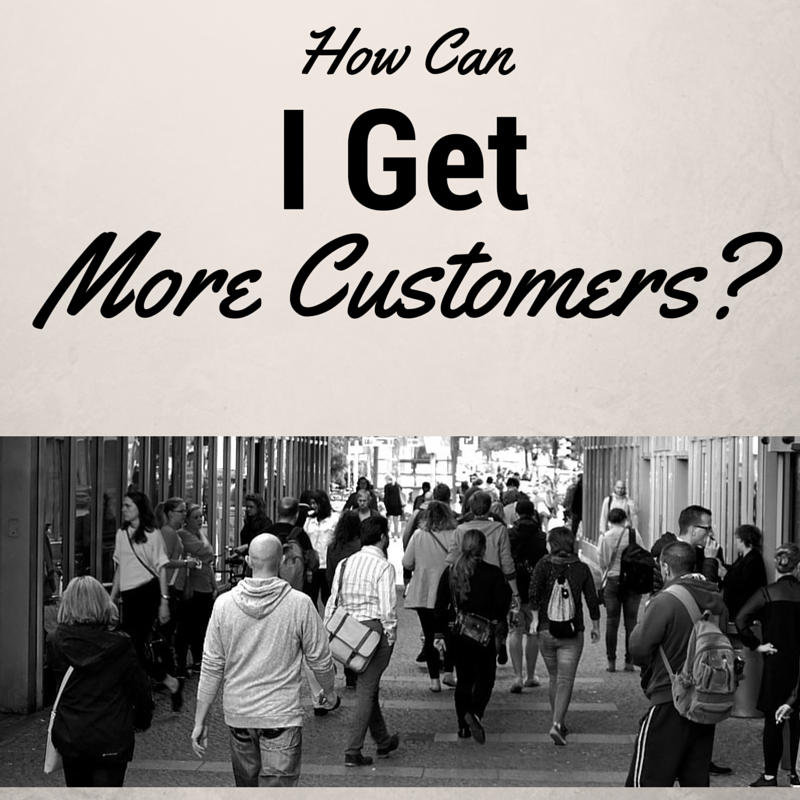 As a SCORE Mentor and being in the business world for over 30 years, I have seen a lot of issues come up for new and existing business owners. But the one question that is asked the most is, "How can I get more customers?"

I have put together a list of the 10 things that stop business owners from getting more clients. Some of these items on this list you might relate to and some of these items you might have not been aware of until now that you are thinking about this issue. Read through the list and see if any of these statements resonate with you, if they do, think about how you can overcome these issues.
Despite your hard work, you're not exactly sure what clients you should be targeting.
Your marketing message isn't clear enough for your ideal prospects to understand that you are the solution to their problem.
You aren't standing out from your competition in the marketplace.
You're not generating enough referrals from past and current clients.
When you do get an ideal prospect that comes in the door, you don't always close the sale often enough.
You're talking to too many non-ideal prospects, the tire kickers who will never buy from you but are happy to get free stuff from you and waste your time.
Not enough people know about you and your business.
You don't really have a plan, and it's pretty much ad hoc marketing for you right now.
You don't know how to truly leverage your service, product, your information, so that it reaches so many more people.
Let's be honest, you're often inconsistent with your marketing
Ask yourself, which above item is stopping me from getting more customers? What can I do to change this? Should you speak to a consultant/mentor, read a book on the subject, attend a workshop or google your issue?
If you find yourself unassured of how to overcome any of these issues give SCORE a call and meet with a mentor. SCORE is FREE for you to meet with a counselor and to attend our workshops. We are here to help you overcome any business issues such as these.