Creating a powerful, business generating website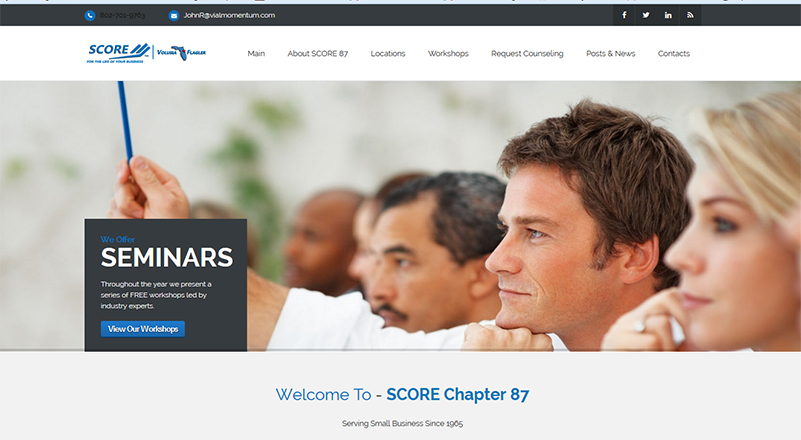 SCORE
Chapter 87 is proud to present this FREE workshop as part of our contunuing series of workshops designed to assist small businesses in our community. This workshop is for anyone starting a business or already in business and thinking about having a website.
Having an interested and qualified list of contacts (that you can stay top of mind with), is vital to every business. Continuing to grow that list is just as important. In this workshop we will show you 60 easy ways to grow your contact list today!
This workshop will look at the following:
• A professional website is a business imperative.
• Does your business need a website and what should it include.
• Should you build it yourself?
• What to look for in selecting a website company
• Search Engine Ranking a website.
This workshop is being presented by
John Roy
. John is a professional web designer with over 17 years experience. He will be providing you with tips, knowledge and his expertise for developing and buidling a revenue generating website.