Before they started, they came to us.
Details

Category: SCORE Success stories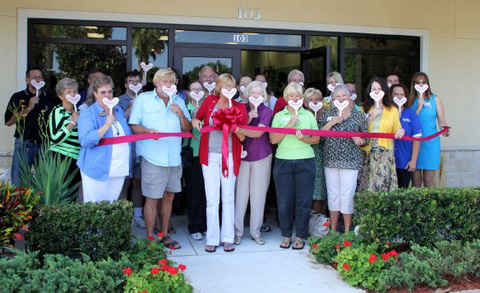 Steve and Sherri Wronski were in the flower business for over 30 years.  They owned a flower shop in the Washington D.C. area where one of their specialties was designing and selling boxwood trees.  One of their distinguished customers was the White House during Christmas time.  Their business was so successful that it afforded them the ability to retire early and move to Volusia County to enjoy the great weather and life of leisure they worked so hard to achieve.

After several years of retirement, they like so many other retirees, found it necessary to return to the work environment due to the recession.  They began by selling flowers in the flower market and designing their boxwood trees again.  They even renewed their contract with the White House.

Steve and Sherri began coming to many of the Score sponsored workshops as they prepared to go back into business.  They attended classes ranging from business planning, how to start your own business, using social media and email marketing to improve their marketing opportunities and more.  They sought the assistance of a score counselor who helped support their efforts and provide valuable information as they began their road to success.

At one of the Score workshops, a News Journal reporter listened to their story about the trees they supplied to the White House for Christmas and how they were going to personally deliver them on time.  She decided to write an article in the business section of the Sunday paper.  After years of preparing to once again open their own flower shop, they purchased an existing business in Port Orange.  They opened the "A Flower Cottage, Inc." located on Taylor Road next to the Whole Foods directly across from Kohl's.

A Flower Cottage, Inc. offers the more interesting and unusual floral arrangements and plants.  They are always looking for fun and unusual gifts for their customer's special occasions.   Steve and Sherri are happy to be back in a business they love and respect.  There thanks to Score for helping them achieve their dream.